DANCESTAR SEASON 2017/2018 RECAP
Author:

DanceStar

Date posted:

19.06.2018

Date Updated:

19.06.2018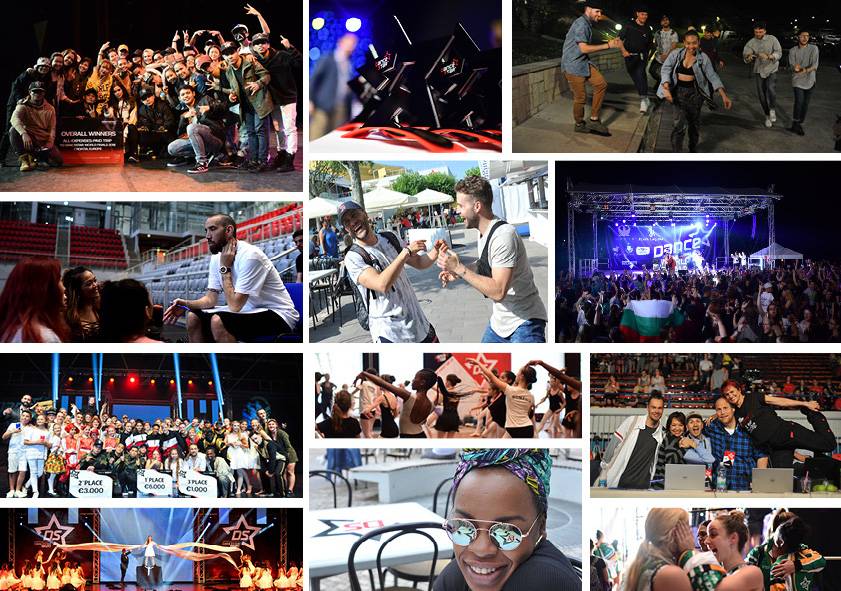 This season DanceStar took us on a dance-trip around the world! With live qualifiers, that traditionally started in September in South Africa, we visited twelve cities in eight countries on three continents. Among 50,000 dancers DanceStar judges selected at live qualifiers and online the best to compete at the DanceStar World Finals 2018! DanceStar World Finals 2018 hosted 7,000 dancers from 25 countries. They all competed against each other representing their country to become World Champion. Besides the competitive part, dancers were able to improve their skills by joining 20+ workshops held by some of the best choreographers in the industry.  One of the highlights at the DanceStar World Finals is the prestigious Gala Night were the most outstanding choreographies separately compete in front of a huge audience to achieve great money prices and the title of the DanceStar of the year. After all the excitement dancers relax, meet and have great fun at the popular dancer's parties, were the biggest competitor becomes the best friend. In the end, it is all about dancing, friendship and belonging to the great DanceStar family, where we are all connected by the same heartbeat.
As the DanceStar platform is continuously growing, we extended to Asia with an amazing competition held in Manila, Philippines. As the talent in Asia is great we welcomed for the first time Philippine dancers, presenting their country, at the World Finals. Next season the Asian Qualifier will be even bigger and we encourage all Asian dancers to join the DanceStar family.
In 2017/18 we continued with our Outreach Program Breaking Down Borders. Through the initiative, we pursue talented dancers in Africa and give them an opportunity to develop their talent into a career and by doing that, helping African communities fight poverty.  
What is next? We are adding new countries to the DanceStar world map. Through our Partner Program, we offer the possibility to bring the ultimate dance competition to you. Interested? Contact us!
Stay tuned for the season 2018/19 and make sure not to miss the next live qualifier in front of the renowned DanceStar judges near you. In case that DanceStar doesn't offer a live Qualifier in your country or nearby, you can apply easily through DanceStar Online Qualifier.  
For DanceStar the world is a stage, and we can't wait to see all the great talent and performances season 2018/19 will bring!