DanceStar Online Qualifer

Registration deadline: 08.04.2018
A new way of qualifying, enabling everyone who does not have a Live Qualifier in their country to be part of Dancestar Competitions. DanceStar Online Qualifier is carried out under the same judging criteria and by the same judging pool as for DanceStar Live Qualifiers.
How it works?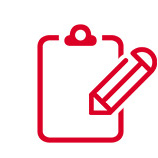 REGISTER
Step 1
Register and add routines & dancers
RECORD THE VIDEO
Step 2
Record and upload your routine (make sure the video quality is at least 720p and that the camera is centre focused with all the dancers being clearly visible). Each video has to be uploaded separately.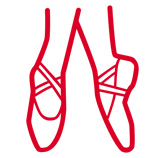 QUALIFY
Step 3
Check the results (If qualified, confirm each routine attending the finals)
Login
Register
Testimonials
I would like to thank you for all your support and smooth cooperation. It was a great pleasure to meet you in Porec. The whole event was well organised and a unique experience for the kids we came with. Best regards.

Elvira Magdalena Tãnãsescu

Romania

Every year in Porec, during the World Dance Championship, we spend great time, full of incredible moments, competitive tension and make many new friends. This year was no exception I and all of the team would like to express our gratitude for your perfect organization and for making us feel great! Best regards.
This website places cookies on your computer to give you the very best user experience. Without them our site would not function correctly. By using our website you accept the use of these cookies. To find out more about what cookies are and how to remove them, please
click here
.