DanceStar South Africa – Photo Contest
Author:

DanceStar

Date posted:

16.09.2015

Date Updated:

16.09.2015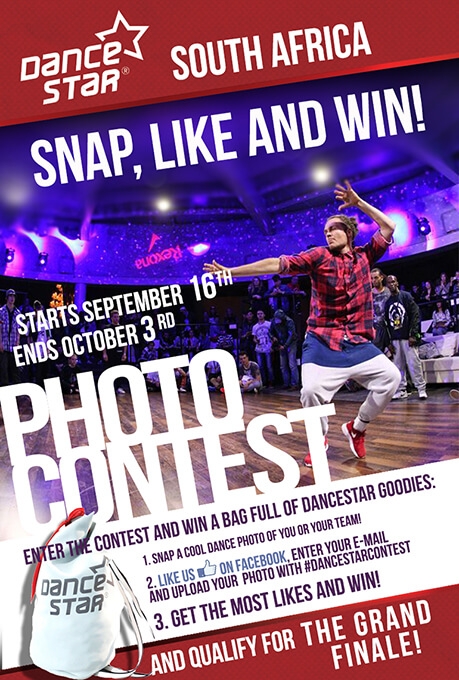 DanceStar South Africa – Photo contest "Snap, Like and Win" Show your love 4 DANCE! SNAP a pic and enter! It's easy & FUN! Be a part of our community and WIN a bag of DanceStar goodies!
The most liked picture wins!
Click here to enter the competition or support your favorite
HOW TO ENTER:
1. Snap a cool dance photo of you/team!
2. Like us on Facebook, enter your email, use #DanceStarContest
3. Get the most likes and win! Qualify for the grand prize!
This contest is open only for participants of DanceStar South Africa 2016 competitions.
This website places cookies on your computer to give you the very best user experience. Without them our site would not function correctly. By using our website you accept the use of these cookies. To find out more about what cookies are and how to remove them, please
click here
.