DJ Ved Lemar
Author:

DanceStar

Date posted:

27.04.2018

Date Updated:

27.04.2018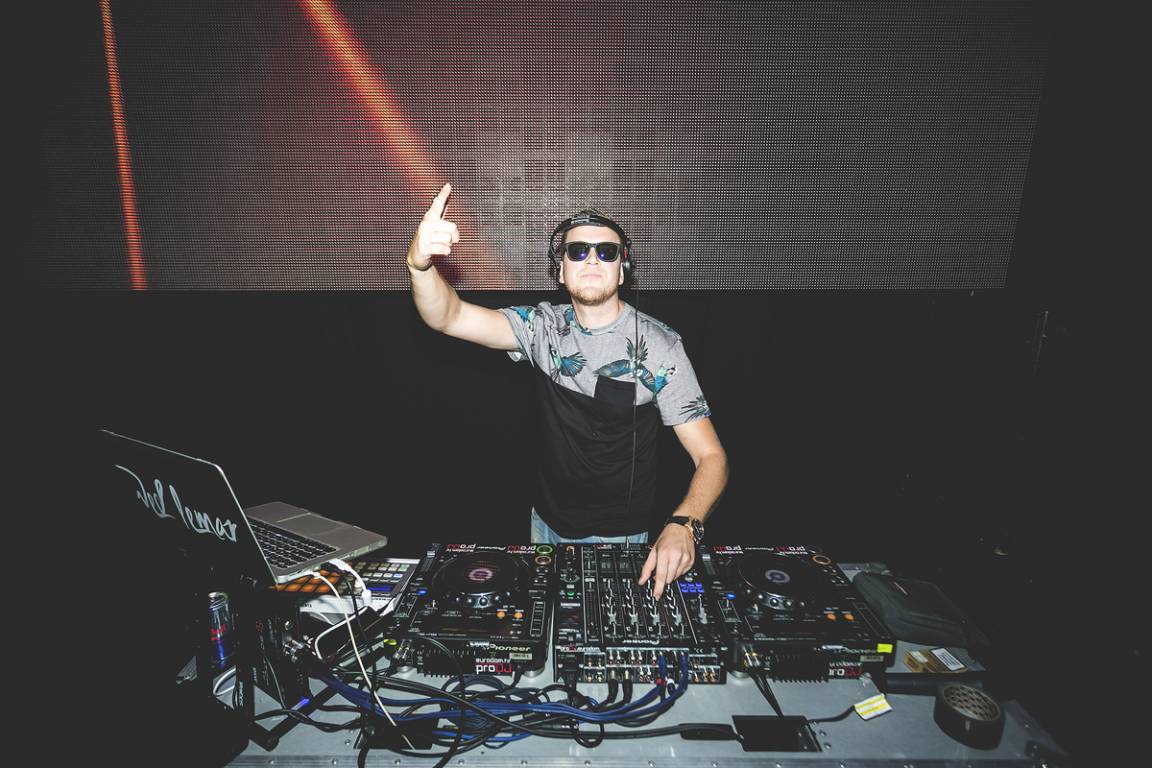 DJ Ved Lemar is Croatian dj from city called Porec.
DJing since the age of 15 years old, Ved Lemar was interested in music from an early age.
His first touch with djing was when he presented is mixtpe to his friends, he got very good feedback and started working seriously.
He approached with a lot of enthusiasm and found a perfect mix of modern and retro sound.
Very soon, his quality has been recognized by MTV & Defkings Music, from than he is frequent guest on their parties in last few years in Turkey, Austria & Switzerland where he showed that he can jump from club sets to high-profile festival performances.
His music style is hybrid mashup of RnB genres, with that style he trying to catch as many as possible people on the dancefloor.
This fresh style have lead him to play alongside some amazing stars such as Sean Paul, Martin Solveig, Tom Novy, Flo Rida, Inna, Shaggy, Marcos Carnival, Sasha Lopez, Sunnery James/Ryan Marciano...
Ved Lemar is currently working on production trying to make the step to Producer/Remixer so keep a look out for future production coming soon!
- FESTIVALS
X JAM (Antalya, Turkey)
WEISSE FESTIVAL (Graz)
MTV VALKANE BEACH (Pula)
SPRING BREAK INVASION (Umag)
MTV SPRING JAM (Porec)
RISE UP FESTIVAL (Porec)
ESDU DANCESTAR (Porec)
EXIT HOUSE FEST (Gradiska)
- CLUBS
FLAMINGO (Zurich, Switzerland)
RADIO NRG CLUB (Antalya,Turkey)
BACARDI RED PEARL BOAT (Antalya,Turkey)
PLATZHIRSCH (Vienna)
ZAUBERBAR (Semmering)
U4 (Vienna)
KOTTULINSKY CLUB (Graz)
CRYSTAL CLUB (Waidhofen)
CLUB 2 (Baden)
FRAGEZEICHEN CLUB (Vienna)
AUX GAZELLE (Vienna)
CINEMA (Beograd)
SHAKERS (Banja Luka)
PASHANGA (Novi sad)
PARADISO (Novi sad)
BOOGIE JUNGLE (Korčula)
THE END (Mali Lošinj)
OZ CLUB (Rab)
HOTEL ROYAL BEACH (Opatija)
LIDO BEACH RESORT (Opatija)
CLUB BOA (Rijeka)
GARAGE ULTRA LOUNGE (Umag)
KAROLINA (Rijeka)
SAINT & SINNER (Porec)
SAINT & SINNER (Umag)
SAINT & SINNER BEACH (Porec)
FACTORY (Rovinj)
NINA CLUB (Rijeka)
MONVI (Rovinj)
MIRAGE CLUB (Rijeka)
CASANOVA BEACH CLUB (Vrsar)
GENERAL LOUNGE (Porec)
EPOCA (Porec)
CAFFE DEL MAR (Porec)
MONVI BOAT (Lanterna)
LA CIOCCOLATA (Porec)
CLUB PLAVA (Porec)
JUNGLE (Krk)
CASSA DEL PADRONE (Krk)
PIETAS JULIA (Pula)
RED CARPET (Pula)
SPLENDID POOL (Pula)
ELEMENT CLUB (Novigrad)
(& MANY MORE)