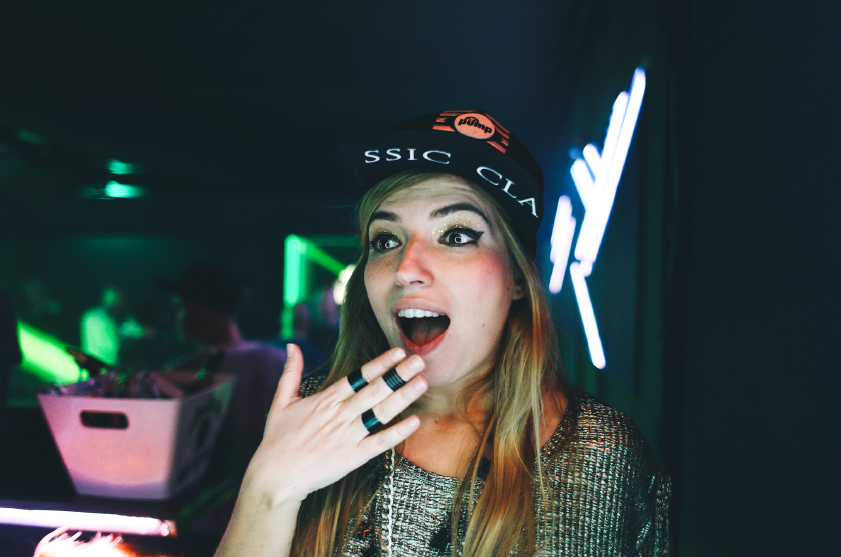 She is one of the most sought-after female DJs in the region. Her DJing path began in 2004 and in the last 14 years, she has been the soul of the party at more than 1000 events all over the region, in the UK, Germany, Austria, Portugal, Norway, and Slovakia. She has been also heating up the atmosphere of some of the most notorious music festivals in this part of Europe (Exit, InMusic, Outlook, Hideout, Hartera, Terraneo, Soundwave, Seasplash, DOF, Voi'sa, Share...).
For two years DJ Rea studied different DJing techniques at the workshops of DJ Venom. From 2009 to 2012 she was a DJ at the tour of the band Plavi Orkestar. She was also invited to work as a DJ for world-renown companies: Samsung, Wella, Heineken, Reebok, Puma, Converse, Adidas, Maybelline, Grey Goose, Jack Daniels, Jagermeister, Jameson, Chivas, McDonald's, Coca-Cola, Booking.com, Huawei, Nokia, Snow Queen Trophy, Siemens, VIPnet, Atlantik, Gloria, L'Oreal, Reserved etc.
Since spring 2013, Rea is an ambassador for Reebok Classic. In 2013 she was a finalist of the Red Bull Thre3Style competition, where she was pronounced one of the top 5 DJs in Croatia.
Three summers she spent as a resident DJ of Mulini Beach bar in Rovinj, last summer she was a resident DJ of after beach party in the Kalypso club in Zrće (Pag Island, Croatia). On occasions, she is a host of club program called 4ReaL in Zagreb and Split and Puding in Swanky Monkey Garden Club.
Rea is not just a DJ. For three and a half years she was working at the internet radio 808 and for a year and a half, she was a host and the editor of the radio show called Yammat Soundfactory at the radio Yammat FM in Zagreb. She was also a journalist for Croatian Rolling Stone Magazine, she was part of the press-team of the Fresh Island festival and for more than eight years she has been a music creative director for IDM Music publishing company.
In her DJ sets she loves to mash-up hip-hop, r'n'b, dancehall, trap, uk bass, uk house and an array of other music genres.