Enjoy the spectacular show
DanceStar Gala Night features 20 selected choreographies that were performed during the DanceStar Qualifiers. A special VIP jury pool will decide which choreographies win 1st, 2nd, 3rd place. The DanceStar Gala Night has a prize pool of 10.000€ and the best of them all gets the title DanceStar Gala Night Winner.
Conquer the stage, mesmerize the audience, promote yourself and become DanceStar Gala Night Winner.
The DanceStar Gala night will be held on Friday, 24 of May 2019 at the Žatika Event Hall, Poreč, starting at 9 pm. Enjoy the 20 top choreographies selected from the whole DanceStar World Tour 2018/19. We guarantee an unforgettable evening, where dancers from all over the world compete for prestige and money prizes amounting to 10.000€!
Please note: We advise the audience to be at the hall one hour earlier than the start of the DanceStar Gala Night so that everyone can be seated in time.
Stage dimensions for Gala Night 14mx14m, height from the floor 90cm.
Entrance onto the stage is generally on the right side while the stage exit is on the left side as seen from the audience.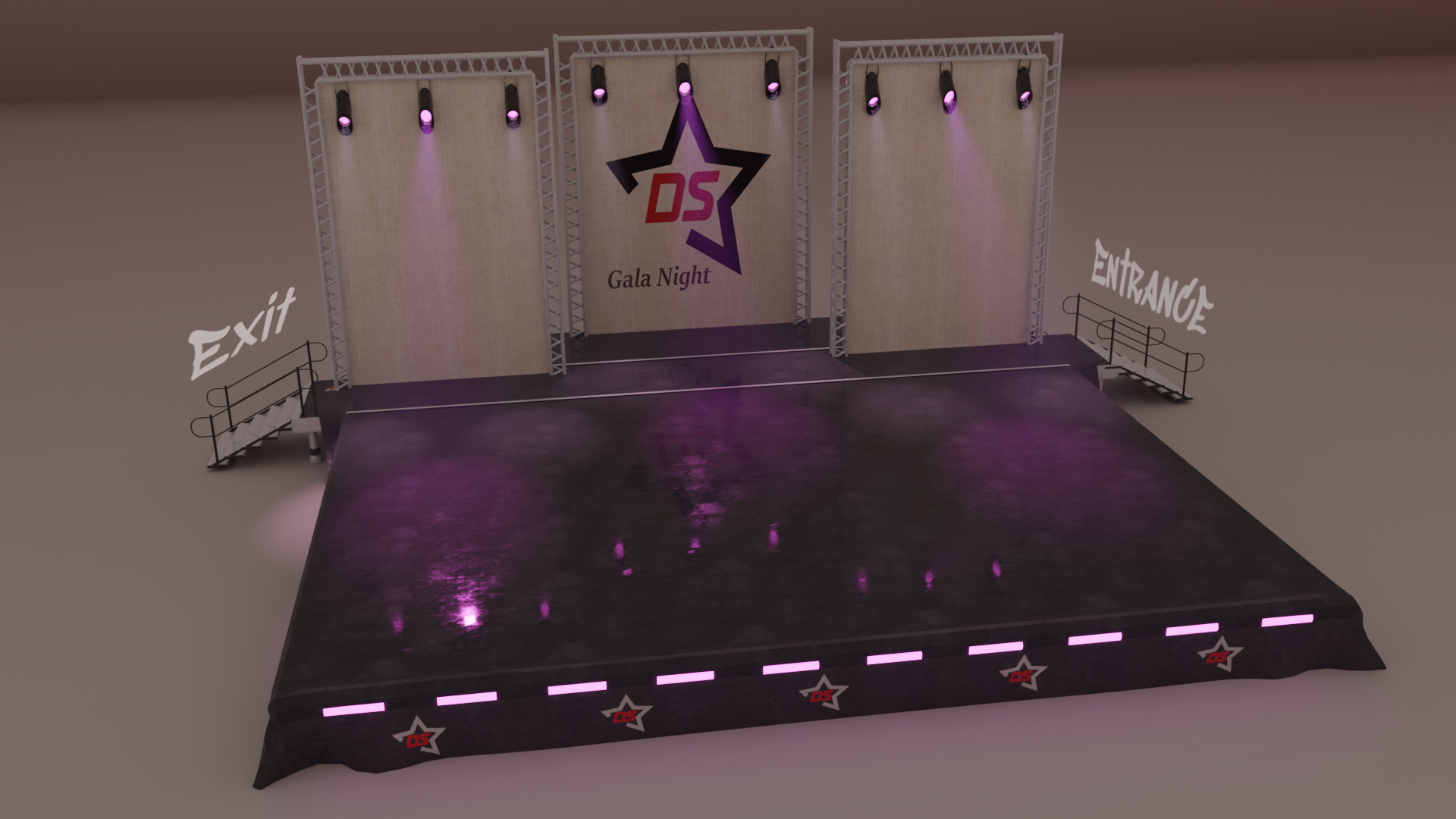 | DS Gala Night | DS Gala Night VIP |
| --- | --- |
| 25€ | 50€ |
This website places cookies on your computer to give you the very best user experience. Without them our site would not function correctly. By using our website you accept the use of these cookies. To find out more about what cookies are and how to remove them, please
click here
.